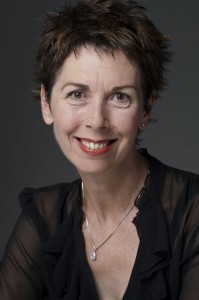 MERRIDY EASTMAN is a writer and actress who lives in Sydney with her German husband Tom, and their son Henry.
A NIDA graduate, Merridy has performed in a swag of productions for the Melbourne and Sydney Theatre Companies and spent several summers leaping about botanical gardens across Australia, bringing Shakespeare to the masses.
As well as being an ex Play School presenter, Merridy has also had major roles in Neighbours, Blue Heelers, Always Greener, and for the last three seasons played Rebecca Gibney's neurotic friend Donna on Channel Seven's Packed to the Rafters.
In 2002, Merridy wrote the bestseller There's A Bear In There (And He Wants Swedish) followed in 2006 by Ridiculous Expectations. Merridy's third book in the memoir trilogy, How Now Brown Frau (2011), tells the story of her biggest adventure so far, waking up one morning married, pregnant and without a word of German under her belt, living in Bavaria.
Merridy has also contributed to anthologies including Penguin's Thanks For the Mammaries (2009) and Pan MacMillan's Just Between Us (2013) and while working as dramaturg and writer for various theatrical productions, for five years Merridy wrote a regular column for the Wentworth Courier.
As an actress, Merridy has recently performed in Ensemble Theatre's A History of Falling Things, ABC TV's Rake, and recently toured in the hilarious new Australian comedy  The Appleton Ladies' Potato Race!
She is currently performing in Hand To God at The Old Fitzroy in Sydney, while writing her fourth book I Knew We Weren't Spanish!.