ABOUT THIS BOOK
Max, it's me. I've just hit a kangaroo on the Hume. It was horrible. I think I've killed it. I'm driving down to break up with Gareth and it just jumped in front of me from nowhere. I think he's been seeing someone else, you see, so I'm just going to make sure I've killed him and drag his body off the road. Hope I haven't woken you. Love to Daphne.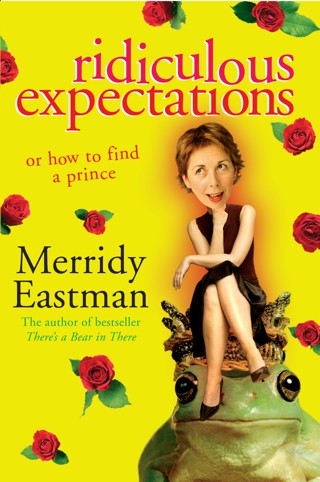 Merridy Eastman's been ditched by her builder boyfriend for a waitress named Nancy, but everyone seems to think she'll find Mr Right very soon.
In England, to be specific, where she will be spending three months on her wacky sister's sofa bed.
The age-old tale of Australians trying to make it in the UK gets a new twist as Merridy encounters the class, culinary, cultural and communication eccentricities of the English.
Will Merridy find her prince at last, or does she have ridiculous expectations of men? Are English men really any different to Aussie blokes? Should she hold out for true love? And will her family ever behave like normal people?
This is real life chick lit for grown-up girls with all the characteristic humour and compassion that made There's a Bear in There such a hit.
Does Merridy find her prince? You'll have to read on …
REVIEWS:
"This woman is hilarious." The Sunday Telegraph
"… a book that made me laugh until I cried … Merridy Eastman's self-deprecating wit and intelligence won me over."  Fiona Capp, The Age
"Eastman is a very funny writer, very likable and self-deprecating … All in all a really refreshing, charming, enjoyable read."  Hazel Flynn on Books, ABC Radio
"One of the funniest books I read last year." Richard Aedy, ABC Radio National
"Eastman's first person voice is both honest and funny, and has the reader turning page after page, unable to put the book down." Aussiereviews.com
WISH TO BUY?
And the ebook is now available from a number of vendors, including the following: